Meet the Winemaker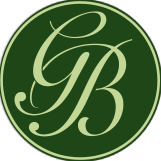 Meet the Winemaker Tours
There is no better way to explore the vineyard and learn about how we produce our award-winning wines than with one of our winemakers.
Our exclusive meet the winemaker evening tours are designed for groups looking for an in depth, personalised experience with an opportunity to discuss our wines with the person who made them, something a standard tour simply cannot offer.
Upon arriving at the vineyard you will be greeted by either Managing Director Julian Barnes, second generation grower and winemaker, or Vineyard and Winery Manager Tom Barnes, third generation grower and winemaker.
After a chilled glass of cider or juice on arrival, Julian or Tom will take your group on a journey around the vines exploring how our wines begin life in the 24 acre vineyard. You will learn about the different varieties we grow, our soil, maritime climate and what usually happens through a winemaker's year.
Moving on to the winery, Julian or Tom will share his family knowledge and passion for what makes a great English wine, some of the production methods at Biddenden, including how we make our award-winning Gribble Bridge Sparkling Wines and there will also be the opportunity to explore how we produce our famous Strong Kentish Cider and farm-pressed apple juices.
Finally, the group will be able to get up close and personal with the wines themselves as Julian or Tom conducts a tasting in the vineyard shop. Arrangements can be made for supper, please contact the office for more information.
The Meet the Winemaker Tours will only take place throughout the summer months, Monday to Thursday and requires a minimum group of 10 people. Please contact us for further details and to check availability.
– £50 per person.
Please also consider the weather conditions on the day of your visit and bring suitable footwear.
Booking
Call us on 01580 291726 or email info@biddendenvineyards.co.uk to check availability of the date and time you would like to visit.
Full payment is required to confirm your booking.
Please be aware the Meet the Winemaker Evening Tours will need to be scheduled on a date either Julian or Tom are free, so if you are looking for a specific date it is best to book around 4-6 weeks in advance.
Biddenden Vineyards Shop Opening Times
Monday – Friday: 10.00 – 17.00
Saturday: 11.00 – 16.00
Sunday: Closed
At present we are not hosting guided tours or open tours and are unable to offer tastings in the shop.  Our vineyard walk and toilets are currently closed to visitors.  Please check back for updates.
Collection of prepaid orders can be arranged with the office Monday to Friday 9am – 5pm or you can visit our online shop for home delivery.
When visiting we ask that you please respect our social distancing measures.