MP Damian Green pays visit to Biddenden Vineyards
Ashford MP Damian Green visited Biddenden Vineyards on Friday 22nd March during English Tourism Week. He met with Graham Baldwin, Chairman of Ashford & Tenterden Tourism Association and Julian Barnes owner of Biddenden Vineyards, and discussed the importance of the impact of Tourism on the rural economy, the effect of planning legislation and other key tourism issues in the constituency.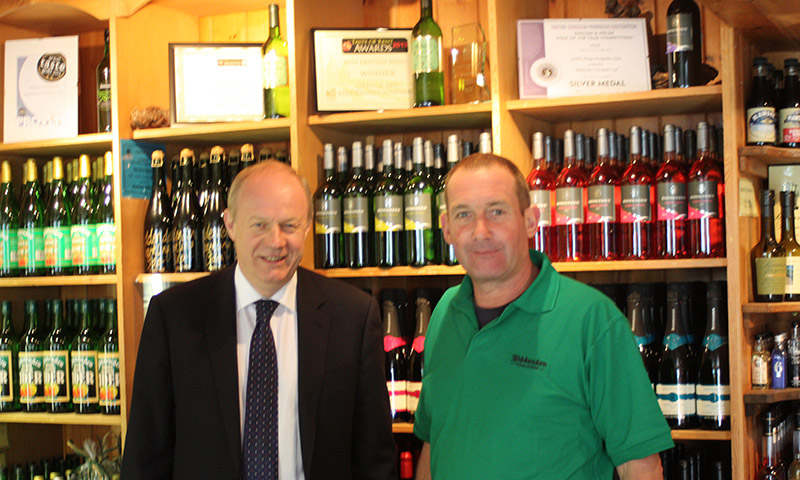 "Local producers such as Biddenden Vineyards are a significant part of Kent and the Borough's tourism offer" said Mr. Green, "and it is exciting to see how the vineyard has expanded and learn about how not only the business has grown, but how it works with other tourist attractions and local producers to make a real contribution to the area and indeed the County".