Biddenden's Red Love® Apple Juice was a winner at the Taste of Kent Awards last week, scooping "Kent's Tastiest Apple Juice" at Produced in Kent's prestigious awards.
The awards, now in their 15th year, begin with a public vote, before being shortlisted to just 3 finalists in each category.  The juice then undergoes a rigorous tasting by a special judging panel, and each finalist must supply detailed information on the provenance of the juice, where the fruit is grown and how fellow Kent producers & suppliers are worked with and supported.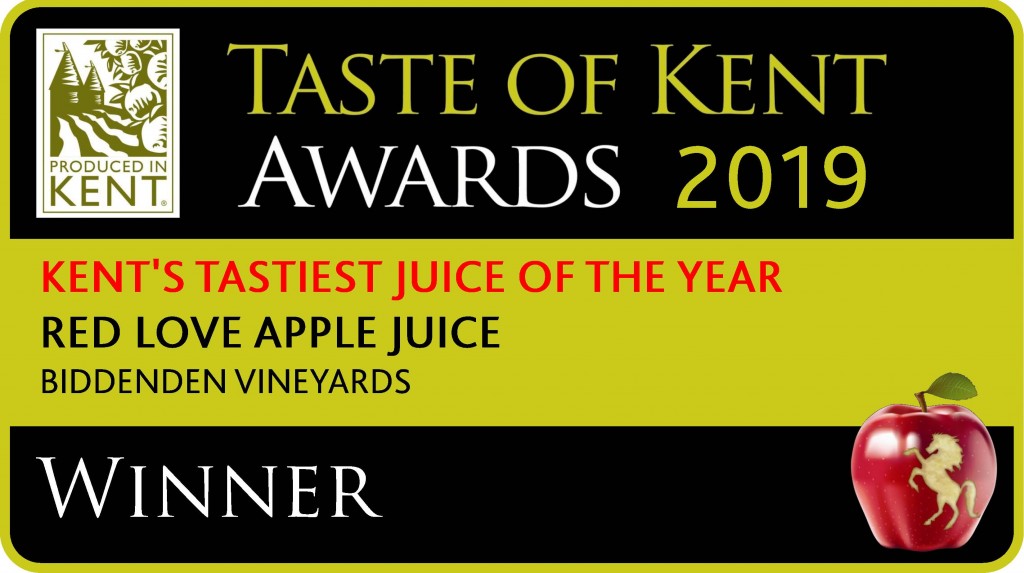 Julian Barnes, Managing Director at Biddenden, commented "We are very proud to have won this award with our Red Love® Apple Juice, a unique juice which is the UK's first naturally red apple juice.  To be able to use fruit which is grown in Kent at East Malling Research Centre, before pressing & bottling here on site at the vineyard, means we are able to assure the provenance of the juice, whilst working closely with other Kent businesses."
The Red Love® apple has been specially developed to have both a red skin and a red flesh, which means when it is pressed it has a vibrant red colour and a sweet, full taste to match. The juice is sold direct from the vineyard as well as through independent farm shops, delis & restaurants across Kent and the UK.
Julian added "I would like to thank everyone who voted for us in the public stages, without your continued support we would not have had the chance as a finalist.  The Taste of Kent Awards are a key event in the Kent food & drink calendar, which we are always thrilled to be able to be a part of."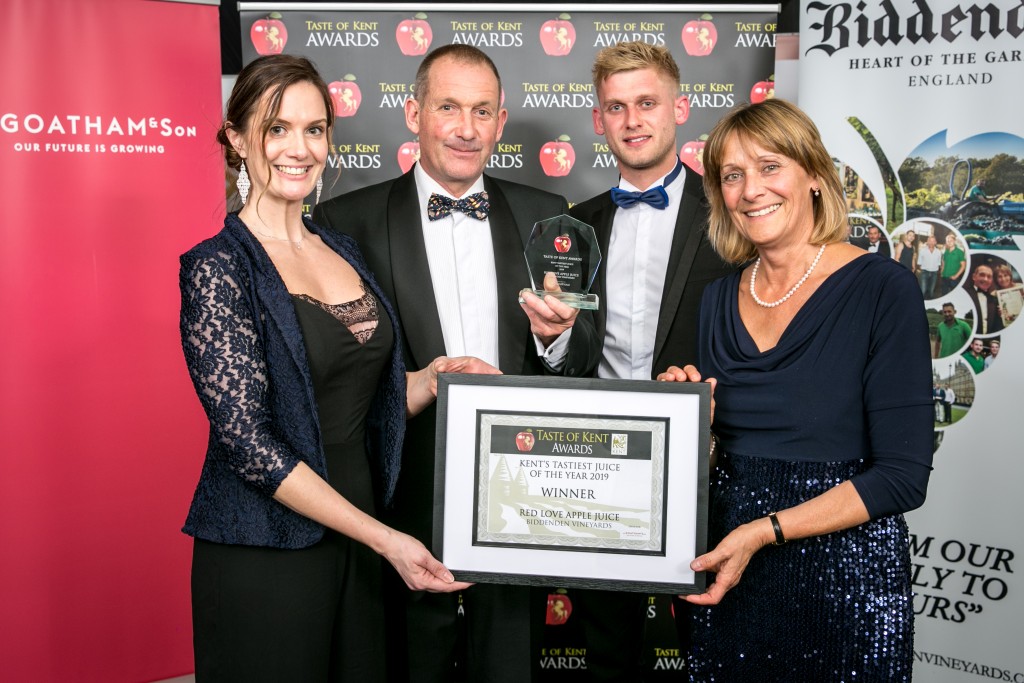 Helena Sullivan presents the award to Julian, Will & Sally Barnes on behalf of sponsor A C Goatham.