Our Ciders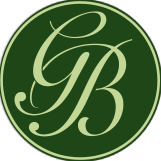 What could be more natural in a traditional apple-growing area than to produce cider?
Crafted using the Barnes' family recipe, which has been perfected over the last 40 years, all our ciders are made from the juice of carefully selected culinary and dessert apples. This gives our cider a more wine like style than those found in the West Country produced from bittersweet apples. Working closely with local farmers we ensure all our apples are sourced right from the Garden of England, making our cider truly Kentish.
Our famous Strong Kentish Cider is available at 8.4% in sweet, medium or dry and at 6% in Bushels. These still ciders have a deep appley taste which will quench your thirst in the heat of summer or the chill of winter.
Those looking for something a bit different will find Monk's Delight to be a spicy twist on our original collection. Finished with honey and cinnamon, this cider is ideal for mulling in winter or can be served over ice in summer.
Connoisseurs of cider should head straight for our Special Reserve, a dark, rich cider matured over 18 months in Oak Whisky Casks. Here at Biddenden we also produce a sparkling cider, bottle fermented by the traditional method (the same method used to make Champagne) to produce a dry, fruity sparkling cider.
Our Biddies range provides the perfect refreshing cider, with a light sparkle and available in a choice of 6%, 8% and Red Love.
Our ciders are renowned, well established and have been awarded many accolades, including the prestigious CAMRA Cider of the Year Award.