Biddenden Vineyards has added a new cheese chiller to their vineyard shop,  offering a wide variety of Kent and Sussex cheeses from some of the region's best cheese producers.  The range includes cheeses from:
Cheesemakers of Canterbury, based in Dargate, near Faversham, home to Ashmore cheese and Kelly's goats cheese as well as the recent Taste of Kent award winner Canterbury Cobble http://www.cheesemakersofcanterbury.co.uk/index.html
Kingcott Cheeses, based at Iden Manor Farm, Staplehurst, producing blue cheeses from their own herd of Friesan cows.  Taste ofKent award winner for Kentish Bluebell. http://www.kentishblue.co.uk/index_page.html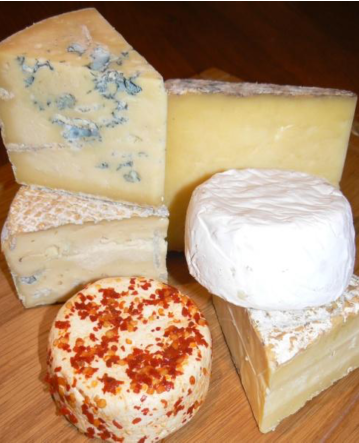 Winterdale Cheesemakers, Wrotham, run by the Betts Family and producers of Winterdale Shaw – Gold medal winner at the world cheese awards. http://www.winterdale.co.uk/
Silcocks, St.Michaels, producing organic cheeses from their own small dairy herd. http://www.silcocksfarm-organics.co.uk/
Ellie's Dairy, based on the North Downs producing goats cheese from their own pedigree herd of goats.  http://elliesdairy.blogspot.co.uk/
High Weald Dairy, a family run dairy based inWest Sussex, recently awarded Sussex Food Producer of the Year. http://www.highwealddairy.co.uk/
The cheeses accompany the vineyard's estate grown wines, Kentish ciders and farm pressed juices, along with a wide range of locally produced jams, chutneys, sauces, beers and more stocked within the shop.