We are excited to be taking part in the Kent Big Weekend on Saturday 1 and Sunday 2 April 2017 and you can sign up for tickets now!
Here at Biddenden, ticket holders will be able to enjoy a tour of the vineyard which will be followed by tastings of a selection of the vineyard's award-winning English wines, farm-pressed apple juices and Strong Kentish ciders alongside an assortment of both goat's and cow's cheeses from Kent's finest artisan cheese makers, Cheesemakers of Canterbury, including its award-winning Ashmore Farmhouse. Ticket holders will also be able to visit the vineyard shop which is fully stocked all year round with a wide range of local and regional products including the Cheesemakers of Canterbury's cheeses on tasting.
The Kent Big Weekend gives residents of Kent the opportunity to win tickets for popular attractions and hidden gems located right on their doorstep. It's all about celebrating what is great about the county and helping local Kent people to discover the great places to visit and things to do near them. Those applying for tickets are able to choose which date and time will suit them best. Tickets are only available to people living in Kent. This includes, but is not limited to, postcodes starting with CT, ME, TN, BR and DA and you must be over the age of 18 to apply for tickets. Applications for tickets will close at midnight on Friday 3 March so sign up now to be part of the celebrations.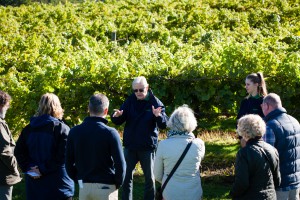 To apply for tickets and for more information please visit: https://www.kentbigweekend.co.uk/attractions/biddenden-vineyards/