Biddenden Vineyards has further expanded its product range with the launch of two new products, Pinot Reserve and Special Mead, on 1st September 2015.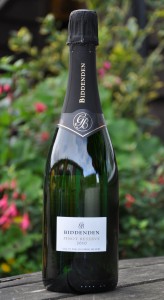 The Pinot Reserve is a limited edition white sparkling wine made by the traditional method with the first free run grape juice from gently pressed, hand-selected Pinot Noir grapes. The Pinot Reserve is a dry and fruity wine which is rich and creamy, with hints of brioche, good length and mousse.
Julian Barnes, winemaker and managing director at Biddenden, said: "We are exceptionally proud of the Pinot Reserve. Produced with the best grape juice from only the highest quality Pinot Noir grapes grown on the estate, it is the first of its kind at Biddenden and the first stages of a move towards a more specialist approach to sparkling wines."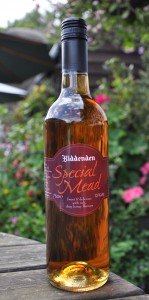 Mead is one of the oldest beverages produced by mankind. Biddenden Special Mead has been produced using modern methods from fermented fruit and honey which is then sweetened with fine honeys to give a deep amber colour and a deliciously rich, full flavoured, aromatic, sweet Pyment style wine.
Julian continues: "Mead is on the rise as a popular drink of choice and is quickly coming back into fashion. It is a perfect addition to our special ciders range, along with our Special Reserve, for those cider lovers looking for something a little bit different."
The Pinot Reserve and Special Mead are available in the vineyard store and can be purchased online here.