We are celebrating after having been awarded a Decanter World Wine bronze, two bronze International Wine and Spirit Competition awards and two bronze UK Wine Awards.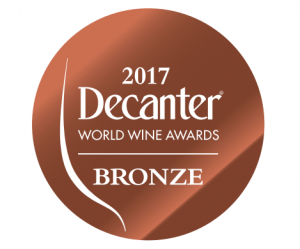 Biddenden's Ortega, 2015 was award two bronze medals in both Decanter and the International Wine and Spirits Competition, the Gribble Bridge Sparkling White, 2013 achieved bronze at the International Wine and Spirit Competition and the Gribble Bridge White, 2016 and Gribble Bridge Dornfelder, 2016 both scooped bronze at the UKVA's UK Wine Awards 2017.
Julian Barnes, Managing Director at Biddenden, comments: "We are extremely proud that our single-estate wines continue to be consistently recognised by international award schemes which hold such high standards. This is the first time we have entered the International Wine and Spirits Competition so are thrilled to have achieved not one but two awards."
The Decanter World Wine Awards 2017 received over 17,200 entries with all wines going through a series of blind taste testing conducted by leading experts in their field, including Masters of Wine and Master Sommeliers.
The IWSC is considered to be the most prestigious competition of its kind in the world. The awards given by the competition are believed to be among some of the highest honours in the industry. Judging for the Competition is unique in that it has two stages; first, the products are tasted blind by expert panels, selected from over 300 fully experienced and qualified industry judges. Products which receive the top medals are then subject to technical analysis before results are released; this crucial stage ensures winners receive complete validation.
The UK Wine Awards 2017 received just under 300 entries with wines being judged to international standards by 12 wine experts, chaired by Susie Barrie MW and Oz Clarke.
Julian continues: "From our English wines to our ciders and local fruit juices, all products are produced on site, just outside Biddenden village, and visitors are welcomed to the vineyard daily to see where these processes take place and to enjoy tastings in our shop."